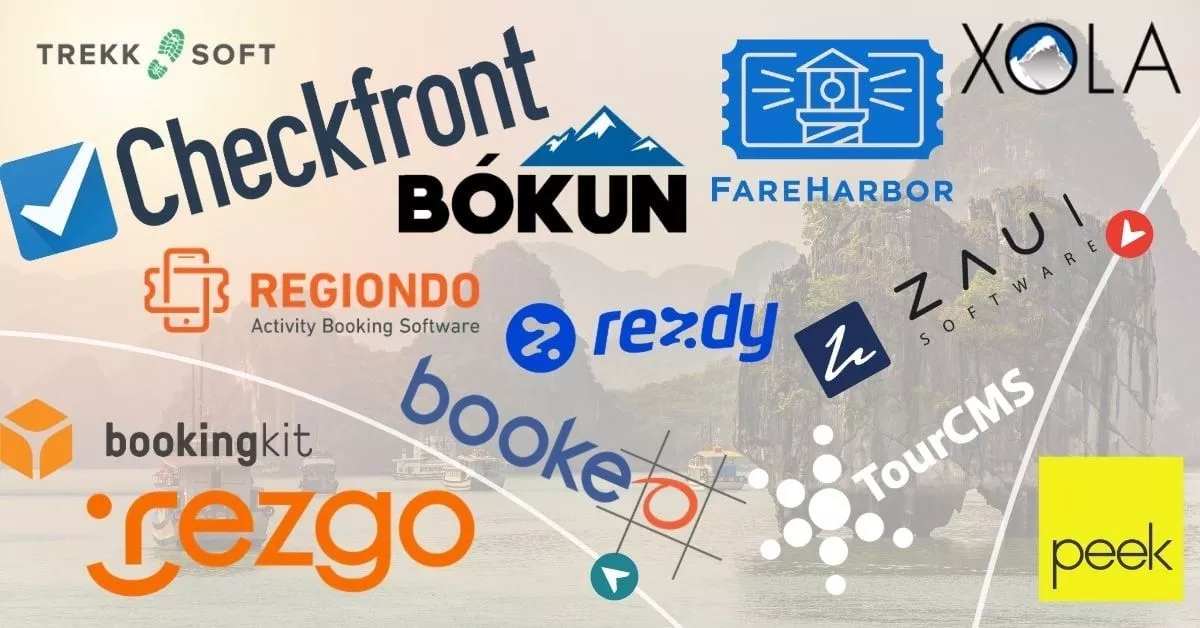 Are you a Tour Operator or an Activity Provider? Have you ever wondered why you need a Booking Software? Managing a tour and activity business can be both fun and exciting, until you have to deal with the back-end tasks! From tour planning, pricing, seasonal demand, customer satisfaction, cancellations and refunds, phone calls, marketing, and more, the list goes on and on. Without even realizing it, your time can become filled with various management tasks. That's why you need an online booking software that simplifies everything!
However, finding the best system for your business can be challenging. It's essential to manage all your work from one place and one single account. That's why that modern booking software encompass different features:
Online Booking Engine & Management

Secure Payment Gateway

CRM (Customer relationship management)

Process automation and Reporting (with meaningful analysis and insights)

Channel Manager (Connections to various distribution channels and OTAs)
Let's take a closer look at the leading Booking Software options for tour operators and activity providers in 2023.
1# Booking Software Regiondo

If you're searching for a comprehensive solution to your booking requirements, look no further than Regiondo tour booking software. Designed specifically for tours, activities, and attractions, Regiondo is an online booking system based in Munich (Germany) that has everything you need and more, regardless of your business type, whether it's boat tours, museums, and beyond.
KEY HIGHLIGHT – Exceptional online marketing & presence. The system provides access to over 200 sales channels, including popular platforms like GetYourGuide, Viator, and Google Things to Do. Additionally, Regiondo offers more than 3,000 app integrations, ensuring that your business is easily discoverable and accessible to a broad audience.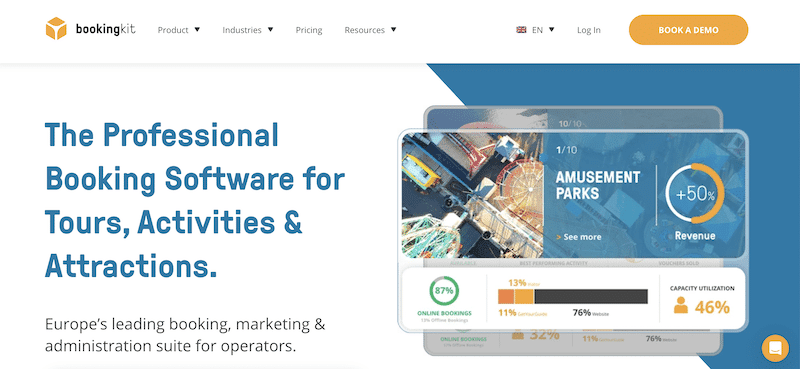 Bookingkit is a web-based booking and reservation management solution based in Berlin, Germany, designed for leisure, activity, and tour providers, including event agencies, freelance outdoor and indoor activity instructors, tour guides, diving schools, hot air balloon flight operators, Segway tours, escape room businesses, and many more.
KEY HIGHLIGHT – According to some reviews, bookingkit features a great UX user interface.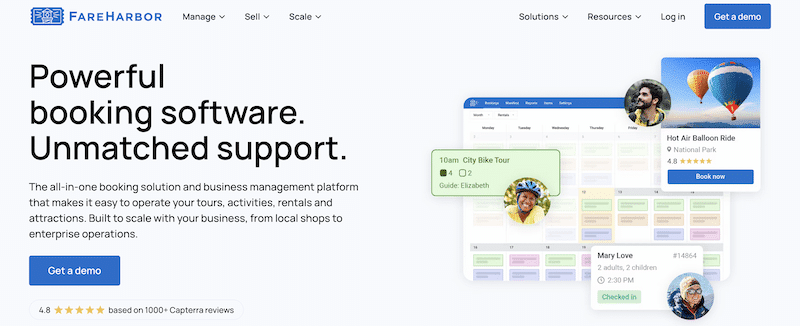 Looking for a business management solution that will not only make you happy but also ensure your customers are satisfied? FareHarbor is created primarily for attractions, activities, and tour services, FareHarbor is an excellent choice to streamline your operations and improve the customer experience. FareHarbor has its headquarters in Amsterdam and is from 2018 part of Booking Holdings.
KEY HIGHLIGHT – Customer support and FareHarbor offers attractive credit card processing rates, making it an affordable solution for businesses of all sizes.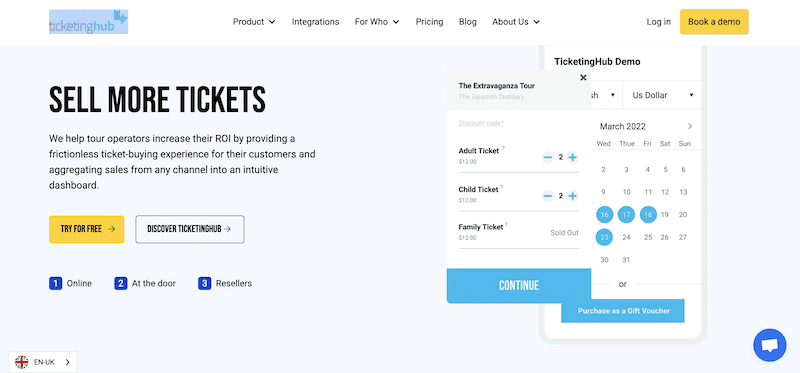 TicketingHub is an online ticketing platform that can cater to any type of venue, from small theaters to iconic landmarks like the London Eye for example. The software primarily focuses on three key areas of ticketing: entertainment, transportation, and tourism/travel. Anyone can sign up and start selling tickets under their own brand using the platform's APIs, embedded widgets, hosted checkout, or iPhone apps. The company is based in London, England, United Kingdom.
KEY HIGHLIGHT – Suitability for attractions. The platform offers a range of features that make it an ideal choice for attractions such as theaters and amusement parks.
5# Booking Software Bókun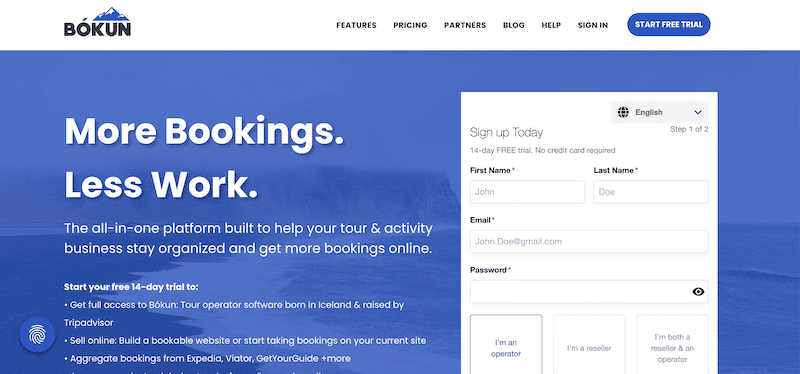 Based in Iceland and acquired by TripAdvisor, Bókun is a cloud-based booking management system that provides travel and tourism businesses with the tools they need to create booking websites and manage the entire booking process, from reservations and pricing to payments and more. The platform's centralized dashboard allows users to easily manage a range of content, including text, images, videos, map locations, and product categories.
KEY HIGHLIGHT – For those who haven't had the chance to create a website for their business, the platform also offers a convenient 1-click website builder.
6# Booking Software Trekksoft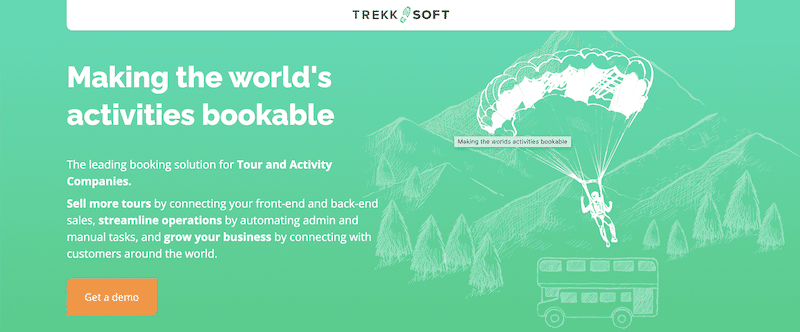 With a range of powerful tools and features, TrekkSoft can help users manage online bookings, payments, marketing, and more, all from a single platform. Based in Interlaken, Switzerland, is a versatile cloud-based booking solution that caters to tour operators of all sizes. The platform even offers mobile apps for iOS and Android devices, enabling users to stay connected and manage their business on-the-go.
KEY HIGHLIGHT – Flexible payment gateway, which allows users to create their own payment policies and accept a variety of payment methods. Additionally, TrekkSoft offers a good credit card reader for mobile devices.
7# Booking Software Xola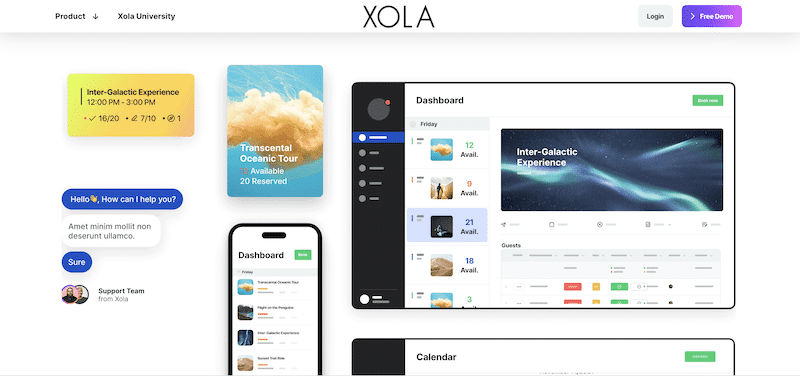 If you're looking for a powerful tool to help accelerate the growth of your business, Xola is an excellent choice. Located in San Francisco, California, United States, this reservation system is specifically designed to prioritize conversion above all else, enabling you to take your marketing efforts to the next level.
KEY HIGHLIGHT – Xola's reservation system is packed with a range of powerful growth and marketing tools that can take your business to new heights.
---
To give you a quick hand in evaluating the available pricing systems, here is the list of booking engines and reservation management systems, along with the link to the pricing page.
The world is changing, as well travelers and new experience expectations. Online bookings are here to stay, so if you're not incorporating them into your business, you risk getting left behind. If you're serious about your business, it's time to move away from the notebook-and-spreadsheet combo and embrace data-based automation.